Rakes for farming, for the hay harvest, lawn and leaves - and full wooden rakes made in traditional way
Rakes available with many different widths of the head, teeth-intervals and handle lengths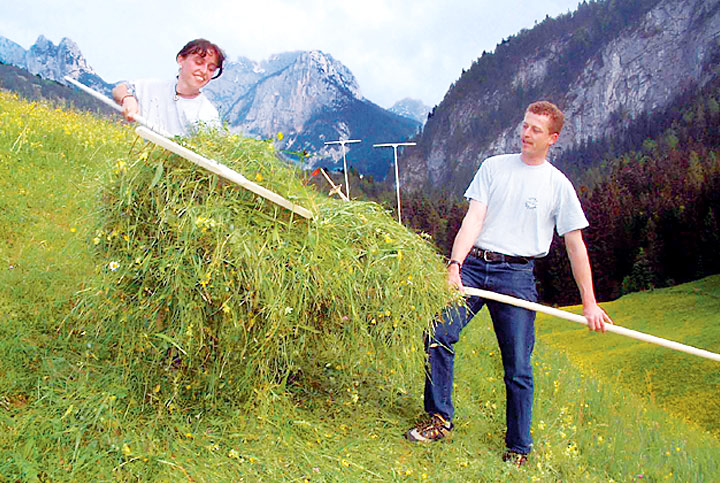 Rakes - especially wooden rakes - have been playing a big role in Austrian agriculture for centuries. Almost every region used to have someone who produced rakes and who did that according to the specific local demands and traditions.
Today Lofer Rakes is one of the last remaining rake manufactories for the whole of Austria and Central Europe. Having that development in mind we try to diversify our products to meet the needs of customers from different regions.
It is important to us to keep traditions and original products alive but furthermore to move with the times and acknowledge new fields of application for rakes such as golf courses.